By Melanderi @ October 16, 2013 at 5:30pm

Within Dysil's Crux, 3 dragons lurk…
Once your guild has built at least one level of Dysil's Crux, you will be able to enter the dread lair of Dysil's top 3 agents of destruction: Komog, Ivenia, and Balerion.
To join, you must first be in a group of 12-18 members. The Group Leader must be a member of the guild whose Tower you are ascending in order to join.
To fight Komog, you must be level 70 or higher.
To fight Ivenia, you must be level 75 or higher.
To fight Balerion, you must be level 77 or higher.
You may only fight each boss once per week.
Each Dragon is it's own instance, and you will only fight one Dragon at a time. As you enter, the Dragon will be waiting. Once you engage it however, the fight for your life is on!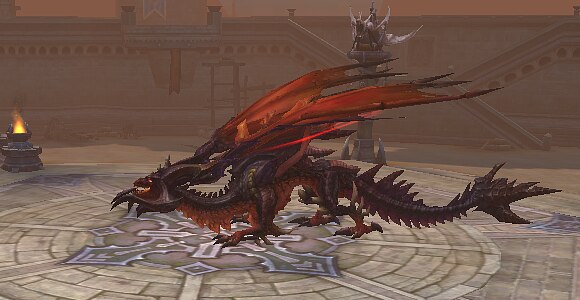 Fire!
Dragons, as you likely anticipated, breathe fire. Fire burns- don't get caught in it if you value your life!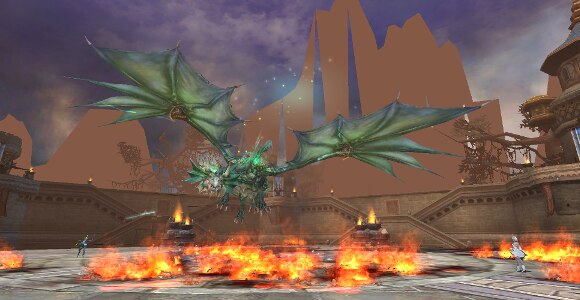 Strong Wings!
Huge Dragon wings beat the air, whipping it into a frenzy! These tornado winds will carry you up and turn your world up-side down.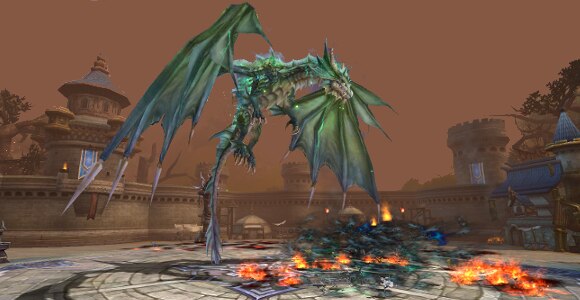 Fierce Jaws!
Dragons have jaws that snap bones and shatter steel! Mind their bite!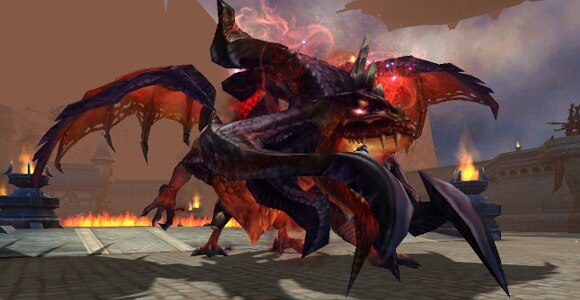 It may seem to be a hopeless fight, however powerful ballistae were included in the construction of each level of the Dragon Tower! Use these weapons to your advantage and deal debilitating damage to your foe!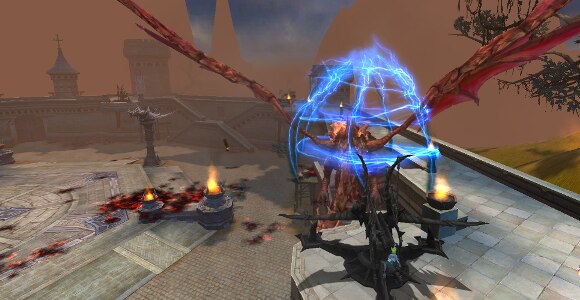 Defeating these Dragons will net you great rewards!
Each boss will drop at least one Frostgale Fjord War God item. Dragons also have a chance to drop legendary gear material as well as flying and riding material.
Finishing any one level will count toward the weekly Dysil's Crux quest and will award 100 War God Points.
As if that weren't enough, the Dragons here will also drop Flame Crystals. Exchange Flame Crystals for Orange quality accessories. The higher your guild's rank is, the more Flame Crystals you will acquire.
Join forces, gather your troops, and slay the mighty beasts!
All this and more is coming soon in Dysil's Wrath!