By RayPWE @ February 7, 2012 at 11:32pm

Ready for Valentine's Day? Get married for Valentine's Day at a special discount price! The wedding packs and wedding rings are all on sale for 50% off!
For a simple wedding, only the Bride's Ring and Groom's Ring is necessary. But for the full wedding experience with bride and groom fashion outfits, get the Bridal Pack and Groom Pack. The pack includes a fashion set, a ring, and a Marriage License (for a wedding ceremony).
For more information, go here: Wedding Guide
On sale: February 8, 2012 – February 21, 2012.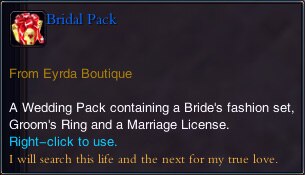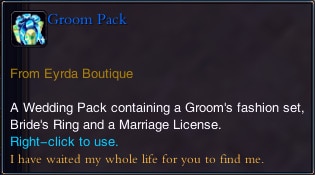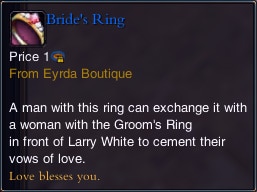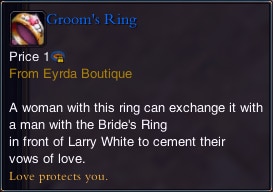 Bride and Groom Fashion