By CrabClaw @ August 18, 2011 at 5:25pm

The Pet Journey System in Forsaken World allows you to send your pet out on its own to participate in various quests and events, which will earn you experience points, soul coins, and lots of other rewards.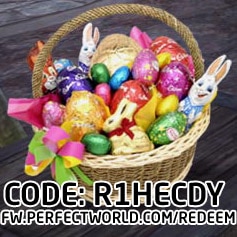 To use this system, you must first reach level 45. Once you're level 45 or higher, speak to Rachel the pet dealer in the upper right hand corner of Freedom Harbor. She'll have a simple quest for you to complete, which you can finish by simply speaking to her. Once you've completed this quest, the Pet Journey System will be automatically unlocked on your character.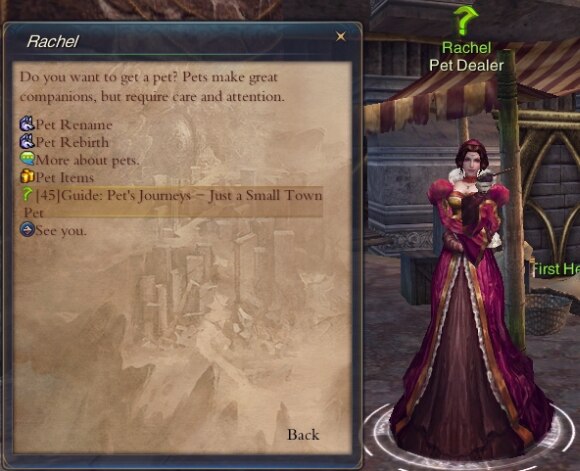 To start using this system, you first need to open your pet menu with the "P" key. To use a pet in this system, you need to have it recalled back to you. Once you've recalled your pet, you can click on the "Journey" button directly above the "call" button on the menu.
Once you've clicked this button, a menu will appear listing all of the tasks you can send your pet out to accomplish. Some tasks you can do without any pre-requisites. Others, however, will require certain items to be in your posession before you can send your pet out to do that task. For example, before you can send your pet out to do the God's Trial event, you must first have a Lionheart Scroll and a Pet's Trial scroll.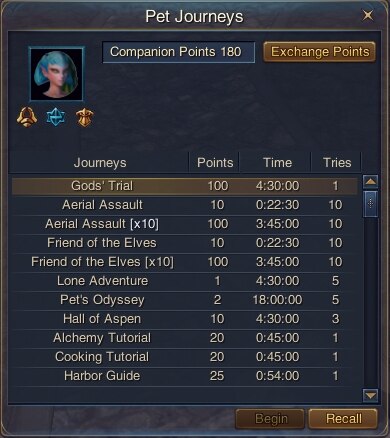 Additionally, sending your pet out on a mission will require a certain number of companion points. You can directly exchange interaction points into companion points by clicking the "exchange point" button in the upper right corner of the pet journey main menu. Finally, most missions have a certain number of times a day that they can be run. You can also use the Eyrda Boutique item "Spirit Whistle" to gain some companion points for your pet.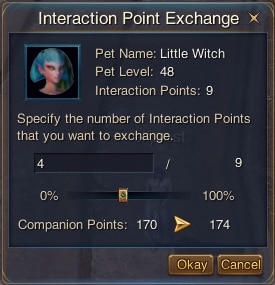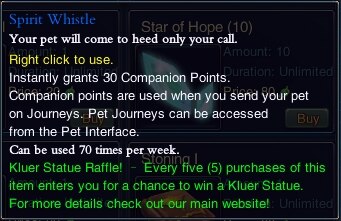 While your pet is on a mission, a green progress bar will appear on the journey system main menu. You'll be able to track exactly how long it will take for your pet to return to you with rewards based off of this bar. You can force your pet to return early, but you will lose half of the companion points spent and you will not get the associated rewards.

Overall, the Pet Journey System is a great way to utilize your pet to earn you extra experience, soul coins, gems, and other rewards that are available for using this system to its fullest. Check it out today!