By dreamdefender @ January 24, 2014 at 11:31am

Star Crystals are the driving force behind making monsters in Forsaken World wish they had never been born. With the ability to power up your weapons and armor, getting your hands on these babies should be on the mind of everyone.
That's why we are adding it to the boutique this week in x50 and x100 quantities! Along with it you can get your hands on two rare mounts, the flying squirrel Cliffy, and the land-bound Corrupted Panther.
Sale Start Date: Friday, January 24, 2014

Sale End Date: Tuesday, January 28, 2014
Star Crystals
Quantity: 50 // Leaves: 602 (30% off)
Quantity: 100 // Leaves: 1040 (35% off)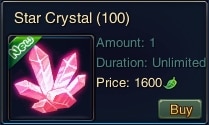 These beauties are used to fortify your character's weapons and armor. The higher the fortification level, the more powerful your gear will be! You will also unlock an additional socket on your item every 3 fortification levels. Don't forget that you can also transfer the refining bonuses from old gear onto new gear by using Star Diamonds! Visit any Blacksmith in Freedom Harbor to use your Star Crystals.
Check out our fortification guide that shows you how to use them, as well as all of the benefits that go with using them.
Cliffy
Leaves: 800 (20% off)

Eyrda is a land full of magic and mystery. Over time, even the water has become infused with magical properties. To the already magically inclined, it may seem that this water is nothing more than it seems, however for one squirrel the magical waters of Eyrda changed his life forever.
Evolved from the magical waters of Eyrda, Cliffy now rides with brave adventurers, seeking new lands and new experiences. He floats like a leaf on the wind and at flight level 4, this speedy squirrel flies at 305% speed! Rocky has nothing on this guy!
Corrupt Panther
Leaves: 600 (40% off)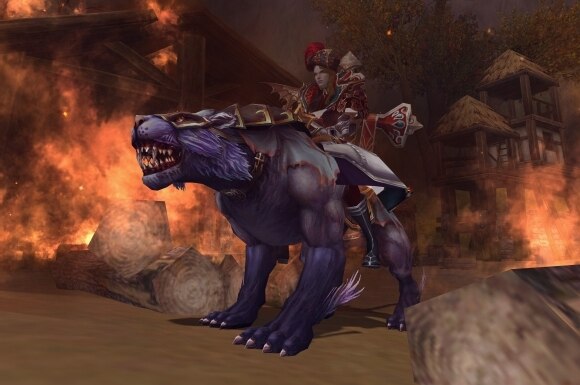 Lurking in the shadows and waiting to strike, the Corrupt Panther all-class general mount is now available for 1 week only! Complete with 150% ground speed, the ability to swim, and a cool, sleek, eyecatching look, the Corrupt Panther awaits any and all level 50 or above characters.
These deals will only last until Tuesday, January 28th, so make sure to get what you want now!